Director, Product Management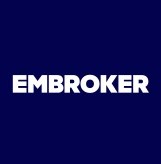 Embroker
Product
Remote
Posted on Thursday, March 23, 2023
Who we are at Embroker
Embroker is the radically simple destination for industry-tailored commercial insurance. Our mission is to make it radically easier for businesses to get the right coverage at the best price. With a technology-first, customer-centric approach, Embroker is changing how businesses protect themselves, their staff, and their customers. In 2015, Embroker has raised over $150M in funding from leading fintech investors.
Base Salary: $175,000 - $250,000 DOE
This position can sit remotely in the U.S. or Canada.
The value of this position
We're looking for an experienced director of product management to develop and grow a full suite of insurtech products and services spanning various verticals. This role will be responsible for defining our product vision and strategy for our applications and growing and mentoring a team of highly motivated product managers. This role will evangelize and employ design thinking practices to help deliver magical experiences for our customers.
What you will own in this role
Represent a portfolio of products at the top level of the organization

Partner closely across the organization to identify new product concepts articulating how they will drive value for customers and the organization and differentiate Embroker in the marketplace

Continuously assess the performance of products within the portfolio and identify any areas where the cost of a product is higher than the value generated with recommendations on the next steps

Model adaptability by encouraging continuous evolution to product portfolio considering industry trends, emerging solutions, new insights, and changing customer and business needs

Ensure the product team is leveraging design thinking, systems thinking, and agile best practices as part of the product life cycle

Translate portfolio vision into a 9-12-month strategic portfolio roadmap mapped to outcomes and value creation

Identify product portfolio level OKRs that align product team efforts and adjust/refine products as defined by our OKRs and customer needs.

Proactive partner with engineering leaders to define an architecture that enables and ensures products are secure, resilient, performant, and scalable that solve real customer and business problems.

Lead a team of 6 product managers with the potential to scale the team further.

Nurture, develop, and coach product managers in current product and design processes
The experience we believe is the right fit
10+ years' experience in product leadership positions with a proven record of successfully launching products.

Design Thinking, Agile, Product Led Growth, and Portfolio Management experience required

Minimum 5+ years of managerial experience in leading teams and developing strong contributors.

The candidate has proven experience modeling, coaching, and creating great individual contributors rather than just managing from above.

Successful experience managing and working with distributed teams across multiple time zones and adapting project management frameworks to team capabilities and business requirements

Experience using quantitative and qualitative data to inform design decisions and drive change

Experience collaboration with both technical and business stakeholders

Familiar with organizational transformation

Exceptional written and verbal communication skills

Bachelor's degree or equivalent in work experience in a relevant discipline(s).
Our Values
The Embroker Pack lives by three core values that have taken us from an idea to a growing, well-funded player in the Insurtech space.
Pack First
We succeed and fail as one team. We optimize for what is best for our entire organization. We always assume positive intent.
Be All-In
We are 100% committed. We move fast and are proud of what we build. We attack challenges with relentless positivity.
Create Magic
We strive to amaze and delight at every touchpoint. We make our work fun through teamwork, play, and positive energy.
We believe that systemic structures and practices disproportionately disadvantage the most marginalized people in society — including people of color, people from working-class backgrounds, women, and LGBTQ people. We believe that these communities must be represented and included in the work we do to make our Pack stronger and more creative, and improve the way we do business. We strongly encourage applications from people with these identities or members of other marginalized communities.