Customer Success Data Analyst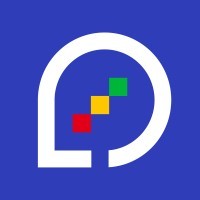 LevaData
IT, Customer Service, Sales & Business Development, Data Science
Remote · United States
Posted on Wednesday, June 28, 2023
LevaData's integrated, AI-powered supply management software platform transforms direct material sourcing, mitigates risks, and accelerates new product development. We power the smartest supply chains in the world by constantly analyzing business objectives against real-time market activity and community intelligence. We are trusted to deliver improved margins, control risks, generate new product velocity, and achieve multi-tier supplier engagement with purpose-built tools for quick collaboration and decisive actions. LevaData creates a competitive advantage with transformational and predictive insights. Customers include large and complex enterprise companies, as well as small- and medium-sized OEMs seeking to achieve best-in-class supply management practices.
CUSTOMER SUCCESS DATA ANALYST
Description
: You enjoy relationship focused interactions, are goal-oriented and resourceful! You are able to manage large data sets, business analysis and application testing all while helping to ensure customer satisfaction. You enjoy a fast-paced, lean environment as a team player and are eager to learn as new challenges arise. You have the ability to see the big picture, communicate well, and understand how what you are doing fits into the broader commercial strategy. You like the idea of being part of a team that is on the ground floor of things that could become big!
In addition to managing and understanding customer data, this position also enables you to establish strong customer relationships at various levels of our enterprise accounts. Part of the role is to help align users to LevaData's platform to help them achieve their business goals. The customer's definition of success (accurate and reliable data integrity, cost savings, visibility into the spend data, risk avoidance and supply continuity) is your definition of success.
Reports To:
Director of Customer Success
Responsibilities:
Data related:
Having a sound understanding of the data collected (in various formats). Capture and share insights from customer data. Define appropriate business rules and exceptions, securing agreement with customers. Ability to write scripts for data upload, error handling interface with internal teams by owning data upload processes end-to-end. Any ETL tool experience is a strong plus.
Customer relationship related
: Drive adoption of the platform and help build high customer satisfaction by helping them achieve their definition of success. Analyze and monitor customer data in the platform to proactively provide customer insights and optimization opportunities. Identify patterns in customer needs to make recommendations on process improvements or product enhancements while setting proper expectations with the customer. Capable of handling multiple mission-critical projects simultaneously without sacrificing quality or impacting deadlines.
Requirements:
2+ years of data analyst/management. Excellent numerical and quantitative analysis
Skills:
Advanced Excel and SQL knowledge (e.g., SQL queries, T-SQL/PL-SQL)
Teamwork
- support the solution teams with customer perspectives (Voice of Customer).
Customer
– ability to handle customer communications and maintain relationships
Communication
- strong verbal, analytical and communications skills, with the ability to present.
Process
- proactively identify areas for improvement and introduce innovative recommendations, factoring in customer needs, external approaches, data analytics, as well as industry best practices.
Continuous Learning
- willingness to learn, to innovate, to take initiative and ability to work in a global organization.
Nice to Have:
Experience with ETL tools (e.g., Matillion). Experience in procurement or supply chain SaaS solutions. Knowledge and strong understanding of direct material sourcing practices, policies, processes, systems capabilities, and limitations
About LevaData:
LevaData is committed to equal treatment and opportunity in all aspects of recruitment, selection, and employment without regard to gender, race, religion, national origin, ethnicity, disability, gender identity/expression, sexual orientation or any other category protected under the law. LevaData is an equal opportunity employer, committed to a community of inclusion, and an environment free from discrimination, harassment, and retaliation. At LevaData, we know that great people make a great organization. We value our people and offer employees a broad range of benefits.
Why LevaData
100% work remote
Highly competitive salary and stock options
Unlimited PTO
Comprehensive health and wellness benefits programs
401(k) matching