Business Development Representative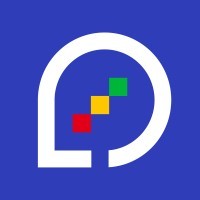 LevaData
Sales & Business Development
Remote · United States
Posted on Saturday, July 29, 2023
LevaData's integrated, AI-powered supply management software platform transforms direct material sourcing, mitigates risks, and accelerates new product development. We power the smartest supply chains in the world by constantly analyzing business objectives against real-time market activity and community intelligence. We are trusted to deliver improved margins, control risks, generate new product velocity, and achieve multi-tier supplier engagement with purpose-built tools for quick collaboration and decisive actions. LevaData creates a competitive advantage with transformational and predictive insights. Customers include large and complex enterprise companies, as well as small- and medium-sized OEMs seeking to achieve best-in-class supply management practices.
Job Description
The Business Development Representative is responsible for executing the global marketing strategy for LevaData. In this role, you'll gather customer, competitor, and market intelligence data to facilitate the creative design and execution of a modern marketing strategy and various business development tactics. The ideal candidate will work in close collaboration with sales, customer experience teams, product development, and other functions, to increase brand awareness and improve quality and velocity to the LevaData sales pipeline. If you love inspiring your team's creativity and leveraging data to make decisions, this might be the job for you. As a member of LevaData's team, this individual will report to the Head of Sales and work closely with other stakeholders to ensure effective marketing and business development results.
Responsibilities
Should have minimum 1 year of experience in Sales
Delivers new meetings for the Sales Team through telephone, email, and LinkedIn campaigns
Updates CRM (HubSpot) with proper job titles, emails, and phone numbers
Designs, implements, and manages marketing campaigns and programs, business development planning, and all related budgeting processes. Establishes high levels of quality, accuracy, and process consistency in campaign and cost management.
Provides intelligence to the marketing and sales organization in implementing marketing objectives that reflect business goals.
Responsible for designing creative marketing campaigns that differentiate from competitive options and effectively describe the product and services value proposition of LevaData.
Partners with senior sales leadership to identify opportunities for marketing and business development process improvement. Facilitates successful implementation of new programs throughout the marketing organization by ensuring a well-defined, efficient marketing process.
Ensures marketing and business development reports and other internal intelligence is provided to the sales organization. Develops new reporting tools as needed. Coordinates with sales leadership and other stakeholders to lead efficient and accurate sales force reporting initiatives.
Performance Measurement
Delivers 2-4 new meetings per week for the LevaData sales team.
Accountable for on-time implementation of marketing programs.
Accountable for the thorough implementation of business development tactics.
Accountable for accurate and on-time reporting essential for marketing effectiveness.
Organizational Alignment
Reports to the Head of Sales.
Fosters close, cooperative relationships with peers, leaders and other associates across the LevaData team.
Candidate Qualifications
Four-year college degree from an accredited institution
Minimum one year of marketing, BDR, or sales experience, preferably, but not necessarily in a B2B sales environment.
Working Conditions
This position may require periodic domestic or international travel.
All prospective employees must take and pass a background check.
Why LevaData
100% work remote
Highly competitive salary and stock options
Unlimited PTO
Comprehensive health and wellness benefits programs
401(k) matching