Senior Software Engineer - BE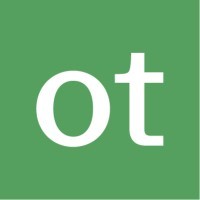 OneTrust
Software Engineering
Bengaluru, Karnataka, India
Posted on Saturday, August 19, 2023
Strength in Trust
At OneTrust, we help businesses around the world to make trust a competitive advantage. Our category-defining enterprise platform enables organizations to operationalize trust across privacy, security, data governance, GRC, third-party risk, ethics, and compliance, and ESG.
The Challenge
We're looking for a Senior Software Engineer with a passion for solving problems to join our agile Product Engineering team at OneTrust. Senior Software Engineers are responsible for developing new frontend and/or backend features while supporting existing development efforts for our industry-leading platform.
Your Mission
Java Development: Lead the design, development, testing, and deployment of Java-based applications and services to meet business requirements and quality standards.
DevOps Implementation: Champion and implement DevOps practices, including continuous integration, continuous deployment, automated testing, and monitoring to streamline software delivery and ensure operational efficiency.
CI/CD Pipeline: Establish and optimize a robust CI/CD pipeline for multiple software projects, ensuring rapid and reliable delivery of code changes into production environments.
Monitoring and Logging: Implement and manage monitoring and logging solutions to proactively identify issues, improve performance, and maintain system health.
Security Best Practices: Collaborate with the security team to integrate security practices into the development process and ensure compliance with security standards.
Code Reviews and Technical Mentoring: Conduct code reviews, provide technical guidance, and mentor other team members to improve code quality and knowledge sharing.
Research and Innovation: Stay abreast of the latest Java and DevOps trends, tools, and technologies, and recommend suitable solutions to enhance development and deployment processes.
Incident Management: Participate in incident response and resolution, perform root cause analysis, and implement preventive measures to avoid future occurrences
You Are
A self-learner who is open to new technologies, processes, or techniques to improve your ability to deliver high-quality software. Someone who asks questions to clarify gaps in understanding.
Your Experience Includes
Bachelor's or master's degree in computer science, Software Engineering, or a related field.
Extensive experience (5+ years) in Java development, including hands-on experience with Java frameworks and libraries.
Strong knowledge of DevOps principles and hands-on experience with DevOps tools such as Jenkins, Git, Docker, Kubernetes, and Azure services.
Experience in scripting languages like Shell, Python, or Ruby is plus.
Experience with infrastructure-as-code tools like Ansible, Chef, Puppet, or Terraform.
Solid understanding of agile development methodologies and CI/CD practices.
Familiarity with monitoring and logging tools (e.g., Prometheus, ELK stack, Splunk).
Strong problem-solving skills and the ability to troubleshoot complex issues efficiently.
Excellent communication and leadership skills with a collaborative approach to working in teams.
Certifications in Java or DevOps technologies are advantageous
Extra Awesome
Experience or familiarity with DevOps

Familiarity with Continuous Integration/Deployment

Test-Driven Development (TDD) using modern technologies

Previous experience working on enterprise-level projects

Agile development process awareness

Experience working with distributed teams

Experience with ELK Stack and MongoDB
Benefits
As an employee at OneTrust, you will be a part of the OneTeam. That means equity, bonuses, unlimited PTO, and 100% paid medical benefits (and that's just the beginning!).
Our employee rewards philosophy spans mental, physical, and emotional well-being because we want our people to succeed both in and out of the office. Some benefits differ depending on region, but here's what you can expect from our OneTeam Total Rewards Program:
Competitive Compensation:

We offer top pay for top talent with competitive total packages including equity for all, performance bonuses, and retirement savings with match. We're also committed to fair and equitable pay practices.

Workstyle Flexibility:

At home or in the office, we trust you to get the job done. Our people have the option to work in

the

office, fully remote, or a hybrid based on their role.

G

o green with commuter program discounts and in-office perks.

Career Development:

You're not just joining any company; you're joining the category-defining software platform for trust. You can become an expert and earn industry certifications with training and exams paid for by us and access to our learning & development program and guest speaker series.

Employee Recognition:

We celebrate our accomplishments the best way we know how – together. Our people are invited to attend employee appreciation social events (including our awesome annual holiday party), participate in ticket giveaways for local city events based on your home office location, and celebrate one another through our #CheersforPeers channel.

Focus on Wellbeing:

Take the vacation or volunteer - we have unlimited PTO globally. You'll also have access to ClassPass memberships, generous company holidays and your birthday off, paid sick days, Employee Resource Groups (or, as we call them, Employee Trust Groups), and other ways to get connected or support company diversity, equity, and inclusion goals.

Health Benefits:

No package is complete without great health benefits. This role may receive company-paid employee healthcare premiums, parental leave, and access to mental health benefits and employee assistance programs. Specific benefits differ by location, so please check with your recruiter to specify what this role will receive.
Our Commitment to You
When you join OneTrust you are stepping onto a launching pad — the countdown has begun. The destination? A career without boundaries working alongside a diverse and inclusive crew who is passionate about doing meaningful work. As a pioneer, your voice and expertise will help chart the direction of an entirely new industry — Trust. Our commitment to putting people first starts with you. Your growth is part of the mission. Our goal is to give you the power to embark on the next phase of your uniquely, unique career
OneTrust provides equal employment opportunities to all employees and applicants for employment and prohibits discrimination and harassment of any type without regard to race, colour, religion, age, sex, national origin, disability status, genetics, protected veteran status, sexual orientation, gender identity or expression, or any other characteristic protected by local laws.
Resources
Check out the following to learn more about OneTrust and its people: