Director, Learning & Development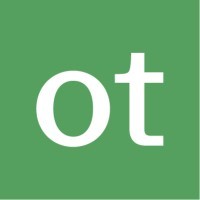 OneTrust
Operations
San Francisco, CA, USA
Posted on Wednesday, September 27, 2023
Strength in Trust
At OneTrust, we help businesses around the world to make trust a competitive advantage. Our category-defining enterprise platform enables organizations to operationalize trust across privacy, security, data governance, GRC, third-party risk, ethics, and compliance, and ESG.
The Challenge
We are building a stellar Talent Management team that will help ensure that we have the right talent, in the right place, at the right time as we grow and scale. The team is responsible for designing core talent processes, activating our culture and values, the growth and development for all team members, and creating a diverse and equitable employee experience. We're a small and scrappy team that's just beginning the work of building the Talent Management org. There will be days where we are planning, strategizing and designing, other days where we are facilitating workshops, and other days where we are in the weeds with data pulls and logistics. We're looking for a strong leader at all three levels who can shift gears easily.
Your Mission
We are seeking a Director, Learning & Development to build our learning organizations for our 2,000+ global employees from the ground up. In this newly created leadership role, this person will be responsible for building our enterprise-wide talent development strategy, roadmap, and team from the ground up. That includes determining the right learning model for OneTrust right now and for the future, building a roadmap to create the portfolio of solutions and programs that enable our business and talent strategies, and selecting and integrating the right technologies and tools to deliver solutions at scale. This person will be a part of the Talent Management leadership team, partnering closely with the Talent Planning & Performance, Culture & Values, and Diversity, Equity, Inclusion, & Belonging leaders to enable an integrated talent strategy. You'll also partner with business leaders, HRBPs, Talent Acquisition, and Total Rewards to inform what we build next.
Your first projects may include:
Setting the enterprise learning strategy and roadmap that supports our talent strategy
Laying the foundation for scalable, agile learning model by selecting and consolidating learning systems and content vendors
Building a world-class onboarding program that accelerates team members knowledge of our values, markets, products, and customers.
Build and deliver content that enables a high-performance culture • Helping to bring our values to life by design and implementing values-based learning programs
Building career and skills-development programs that enable our team members to grow their careers
You Are
You are a big-picture thinker that brings bold new ideas from your experience at other leading and scaling at other global organizations.
You are able to turn those big ideas into a plan that is grounded in what's right for OneTrust based on your strong business acumen and relationships with our senior leaders.
You are a builder – you are not afraid to throw out the playbook to try something new or build / rebuild something from scratch.
You are able to operate agilely in a high-growth tech environment where structures and processes are still being built or defined.
Your Experience Includes
Build OneTeam: A track record of building high-performing, multi-disciplinary team for scale, including program managers and facilitators, instructional designers, and learning systems, tools, and operations.
Thought Leadership: You're a seasoned, experienced talent practitioner with a well informed POV on the learning landscape, systems, and vendors.
Strategy & Roadmap: You understand OneTrust's business, where we are today, and where we're headed. You can turn your thought leadership into an integrated learning strategy – including programs, scalable processes, and an integrated learning tech stack.
Program Design: Building company-wide programs from scratch, including a strong bias for action, robust change management and communications in the roll out, and the ability to articulate both measurement and impact of their programs.
Change Management & Comms: You build robust communications and change plans to roll out (or maintain) your programs to drive adoption and engagement. You leverage the right channels, at the right time, to promote your programs. You can effectively adjust your messaging / approach based on your audience.
Stakeholder Management: You're experienced and savvy in navigating a People org COE model and delivering company-wide programs. You know who your key stakeholders are, when to engage them, and when to bring them into your design, implementation, and feedback loops.
Measurement: You utilize data analytics to evaluate the effectiveness and impact of learning programs, tell the story of their success, and inform future programs.
Vendor Management: Manage the learning vendor relationships
While this role can be done remotely, it may require periodic travel to our offices as needed to team off-sites, facilitate workshops and trainings, etc.
For California, Colorado, Connecticut, Nevada, New York, Rhode Island, and Washington-based candidates: the annual base pay range for this role is listed below. Within this range, individual pay is determined by several factors, including location, job-related skills, work experience, and relevant education and/or training. This role may also be eligible for discretionary bonuses, equity, and/or commissions, as well as benefits.
Salary Range
Resources
Check out the following to learn more about OneTrust and its people:
Your Data
You have the right to have your personal data updated or removed. You also have the right to have a copy of the information OneTrust holds about you. Further details about these rights are available on the website in our Privacy Overview. You can change your mind at any time and have your personal data removed from our database. In order to do this you must contact us and let us know you wish to be removed. The request should be made on the Data Subject Request Form.